TV & Home Audio
JVC TV | JVC SOUNDBARS | JVC HOME AUDIO
These products are manufactured, distributed, serviced and warranted by Currys PLC (Currys). "JVC" is the trademark of JVCKENWOOD Corporation, used by such company under license.
JVCKENWOOD Corporation has granted a license to Currys PLC to utilize its "JVC" trademark to sell "JVC" brand TV and Home Audio products in the UK.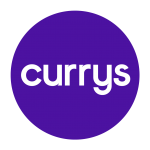 Therefore, all matters concerning such products are the sole responsibility of Currys PLC in the UK, and NOT the responsibility of JVCKENWOOD Corporation and any of its companies, including its UK subsidiaries.
For more information on these products, please visit Currys Help and Support